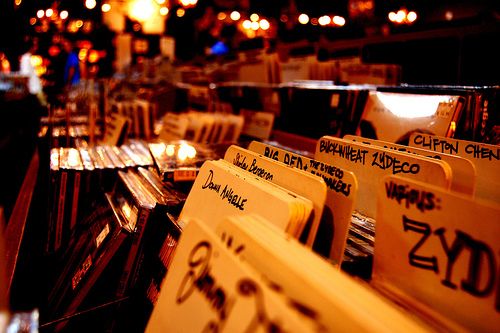 Below you'll find Top 12 websites that share the best advice for musicians and artists who want to learn tested and proven DIY music marketing strategies that work.
There's a lot of people complaining about how the music industry is going downhill, some even believe that there's no longer a music industry. I guess this is a time where people are just waiting for the next big thing.
Maybe some nerd in Harvard will come up with something fresh? No, WE, the musicians are the ones who need to come up with innovative ideas. But it seems like people have given up and musicians are talking negative things about the industry, yet the sad part is that they ain't doing anything about it.
However, I know a couple of people who are always positive and see a brighter future for the music industry, mostly for independent musicians and artists alike.
On this blog post I'm going to share with you resources that are always producing great content about music marketing and promotion strategies that will work in today's world of technology. People who are always sharing fresh ideas to help musicians get their music to the masses.
Top 12 Websites To Learn DIY Music Marketing Strategies

A great resource that most of you might know about is Music Think Tank. It's a hub with loads of great strategies from different authors who contribute fresh content. The site is filled with current methods from online marketing to offline promotions.
Some of their content is not featured on the homepage, you will find it in the MTT Open page. There's also MTT Radio where you can also post your music for more exposure. You just need to register on their site and follow their posting guidelines and if they like your music they'll share it with their 25,000 website visitors.

If you're looking for video interviews with top music industry leaders then check out Artist House Music.  This is a non-profit organisation funded by Herb Alpert Foundation. It is a hub that helps musicians get professional guidance, support, expert resources and get the most out of opportunities that are at their disposal within the music industry.
There's a whole lot of content on the site about marketing, production, music business, Legal stuff (copyright, publishing, music as a business etc.), teaching, performing, entrepreneurship, and a whole lot of other stuff. This is a professional organisation for both independent musicians and those who go the major label route.

This is a resource for those who want to learn more about branding, social media marketing and PR. Cyber PR Music is run by Ariel Hyatt who's an educator, international speaker and author.
Ariel has a bi-weekly newsletter and a YouTube series called "Sound Advice". Check out her blog to find some great online marketing strategies, branding and how to build a strong fan base that engages with you. She shares great social media and music business advice.
You can also check out her 9 weeks online course called "Social Media House Now" and her book "Music Success in 9 Weeks Book" for more content.

Another person to look out for is Mike King, he's an instructor, music business author and Chief marketing officer at Berklee Online.
His website Mike King – Music Business and Trend Mongering has not been updated for a while but you can still find some great blog posts and videos about marketing and the music business in general. For more strategies you can check out his book and other stuff on the Berklee Music website.

Music Marketing Manifesto is another great place to find up-to-date marketing strategies. Join John Oszajca's newsletter to learn stuff like how to sell music online, how he helped an artist become #1 best seller on CD Baby, John also shares the latest music business news, success stories and music promotion advice on his blog.
John has been in the music industry for a minute and he had record deals with Warner Brothers, Interscope and Universal. Now he's showing people how he sells music online, how he helped others and how he can help you as well.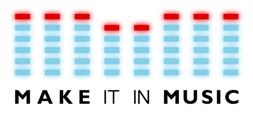 With over 30 years of front-line global Music Industry experience, Ian Clifford with the help of Amanda McGowan run the Make It In Music website. Which is focused on sharing advice on increasing brand awareness, the site has great strategies about marketing on Facebook, Twitter, Youtube, viral marketing techniques and more.
This is yet another good resource, also join his newsletter for more tutorials and to be able to download his free ebook about succeeding in today's music industry. Everything Ian shares on his blog is up-to-date info.


TAXI is a place for those who are looking for a major record label deal. Basically they're an A&R, connecting people who are looking for music with independent artists, songwriters, bands and composers.
Their opportunities are not limited to record deals they also have publishing, TV as well as Film deals. TAXI also has a community of musicians, you can join the forums to discuss music, network or even find new people to work with.
You can also add yourself to their database so that people can find you when they search for a guitarist, engineer, production etc. It's a great place to get more exposure. But it's not a free service they charge $299,95 for the whole year.


Music Industry How-To is a site dedicated to empowering musicians by teaching them the business side of the music industry and how they can make a living from their talent.
Shaun Letang has been around for a while now, he has written content for Top blogs such as Music Think Tank, iMusician and CD Baby. He also runs Music Marketing World and Independent Music Advice which he hasn't updated for a while so for the latest info check out his blog Music Industry How-To.

If you want to get more fans and sell more music then check out Amp Music Marketing to find more info about increasing your online promotions and social media presence.
They're main focus is to help musicians learn about using Google Adwords, Facebook, Youtube, Twitter as well as email to connect with customers, develop a fan-base and sell more records. Great place especially for musicians or bands that have or want to know how to use their website to increase exposure and sales.

Another veteran you need to check out is Steve Rennie who runs Renman Music and Business. Helping aspiring as well as industry professionals survive in today's music business.
Sharing insider secrets from offline to online marketing. Covering all grounds from publishing, touring, radio, tv, finding your customers, social media, creating a persona and much more…
Subscribe to the Renman Music & Business youtube channel to check out the Renman MB Live weekly show. Check out the previous videos as well you will get a lot of valuable content. Learn how to promote your music and treat your career as a business.

Michael Brandvold who's also part of The Music Biz Weekly podcast with Brian Thompson also runs a site where he shares his experiences in the music business and how he's sustaining.
He started Michael Brandvold Marketing to help musicians get more exposure using online strategies and social media marketing. The blog is full of great content about growing your fan base and increasing engagement.
Michael launched and managed Kissonline.com including their VIP ticket program. He's also done some online marketing for popular names such as Madonna, Britney Spears, Rod Stewart and more…

The DIY Musician is a blog and weekly podcast by CD Baby. It offers fresh content every week from industry top sellers and industry experts. The blog is really diverse and covers a lot of topics from viral video marketing, social media, recording, copyright and more…
Also download their pdf book titled Marketing Your Music 101 to learn more about getting your music to the masses. You can also send your music for review or even distribute your music on their site. CD Baby as a whole is a great platform for musicians to get more exposure.
There are a lot of blogs online that can offer you some great music marketing advice but the ones I mention above are the ones I'm always checking out and they're always producing valuable content.
There's also websites that offer services where you're able to outsource the whole promotion process. You pay them a certain fee and they get you fans and sales. It's hard to find good once as most of them are scams and will sell you fake fans or followers.
If you can, ask other independent record labels in your scene/genre to find out which service they use for promotions. But most of them will tell you DIY or they hire popular people in online portals. They pay guys who run popular blogs, facebook fan pages/profiles, groups, twitter accounts etc. to talk about them and share their music or merchandise for a certain period of time.
It is an unfair advantage and it always works if you have the budget. The secret is to never go for someone who's already offering the services, get someone who's just promoting music for passion or something like that.
I really hope these resources are enough to help you push your music career to the next level. Keep visiting this blog post as I'll keep updating it when I find more great resources.
Making a Living With Music In a Digital World
Learn how to get music fans and loyal supporters.