Today we'll be covering one of the most frequently asked question, which is: What is the best DAW software for both professional and home studio recording.
For those who don't already know, a DAW is basically a Digital Audio Workstation which is basically a music making software.
A DAW is not only for music producers and audio engineers. Even someone who's in a band but only plays the electric guitar can get a DAW to capture their great ideas during practice. These software can also be used by songwriters or even someone who just wants to write a film score.
DAWs are very flexible.
Now let's jump right in and check out the top 3 DAWs available in the market today.
Free vs Paid
As you know, there are many free as well as paid music making software. I would never recommend the free ones because they come with a lot of limits and most of them are free because they're still in test mode (Beta).
It's not only about the limitation of features but most of the Free DAWs only have 1 person working on it as compared to a paid DAW which has a special team or big company with employees behind it and they always hire the best people.
Now with that sorted, let's get to it.
Choosing the best music software these days is no longer based on features or sound quality. Honestly, it's all about preference since all these companies are mostly using the same technology and copying each other. So simply choose one that is user friendly for you.
Most of these DAWs will have a 30 days trial or something similar so you can easily test at least 3 different ones and choose one that you're most comfortable with.
The interface of these software might be different but they all do the same thing in different ways.
1. Steinberg Cubase

Steinberg Cubase is one of the oldest digital audio workstations developed by Steinberg which is a German musical company.
The first version of the software was released in 1989 and it only recorded via MIDI (Musical Instrument Digital Interface).
As the company grew and became bigger it was acquired by Pinnacle Systems, which is a U.S firm and then later in 2004 Yamaha Corporation bought it.
Steinberg Cubase is my personal favorite and it's what I use in my studio.
Whether I'm recording vocals or engineering, this will always be my-go-to music software.
It's one of the greatest software for professional music recording, arranging, editing and audio engineering.
This brand became popular when they introduced VST (Virtual Studio Technology) in the 90s. VST plugins and VST instruments became industry standards for many years, even today.
Cubase remains relevant even today and used by many professional award winning musicians.
2. Avid Pro Tools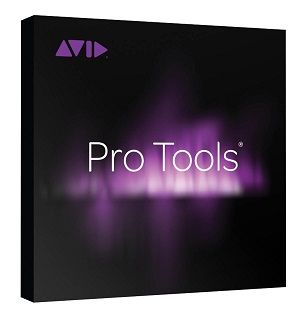 Pro Tools was developed by 2 UC Berkeley graduates, Evan Brooks and Peter Gotcher. It was introduced in 1984 under the name Sound Designer.
Pro Tools was designed to edit sounds for the E-mu Emulator sampling keyboard, but later it was compatible with many other keyboards.
The brand grew, then introduced MIDI in 1985 and the first version of Pro Tools was launched in 1991.
The software also had audio playback functionality and had many capabilities but was limited because of hard drive.
Since then Pro Tools has become industry standard for many professional and home recording enthusiast. It was the first software to have the best sound engine and was well known for its best sound quality.
Pro Tools works alongside Digidesign which offers the hardware, but these days you can use the software without the need of hardware. Even in the early 2000s you couldn't use the software without hardware, but all that has changed now.
Pro Tools a.k.a king of all DAWs has been industry standard for many years now and remains one of the most popular music making software.
3. Apple Logic Pro X

Logic Pro is the only DAW in this list that is not compatible with Windows computers, it works on Apple computers ONLY.
It was originally created in the early 90s by C-lab, a German software developer which later became Emagic.
The software was called Notator Logic or simply "Logic" and Apple bought the company Emagic in 2002 then later changed its name to Apple Logic Pro X.
Even though the software is only OSX compatible Apple were able to make it industry standard for music makers. I think that's because Apple computers have become the most used computers among musicians.
Seems Apple made a great investment because this is a great DAW and I also highly recommend it. For the latest version of Logic Pro X, you need to visit the App Store and purchase the digital download.
Closing Thoughts + My Pick
These are the top 3 music making software that I recommend for anyone who wants to record, edit, arrange and engineer music. There are other great DAW software out there like FL Studio, Propellerhead Reason, Cockos Reaper, Studio One and Ableton Live.
They're also great piece of software but I wouldn't put my money on them. The main reason I didn't include Ableton is simply because their best software engineers left the company to go start their own software called Bitwig Studio.
Ableton is also focused on performance and djing, it's really good for that. They also have a problem with their sound engine when using 3rd party plugins. FL Studio is a beginner software, I would recommend it for beginners not professional musicians or bands.
When it comes to Propellerhead Reason, the only problem I have with this DAW is that they only started supporting 3rd party VST in 2017. People have already moved on to other DAWs and no one has the time to re-learn the software again.
So I would never recommend something that I'm not sure about, maybe it's good. Get the trial and test it for yourself and let us know.
Hope you'll find this list of the Best DAW Software very useful and I trust that it narrows down your search because choosing a DAW can be a daunting experience.
Feel free to leave your comments below or if you have any question post it here and I'll do my best to help you.